Looking for a computer technician who will come to your home or office to provide computer network setup in Mountain Iron, Kinney, Saint Louis County, or Wolf, MN? Mark Wilcox Computer Services, Inc. will go out of the way to make sure your computing needs are being met no matter where you work! I offer a complete scope of services, dedicated to keeping you connected.
Custom Builds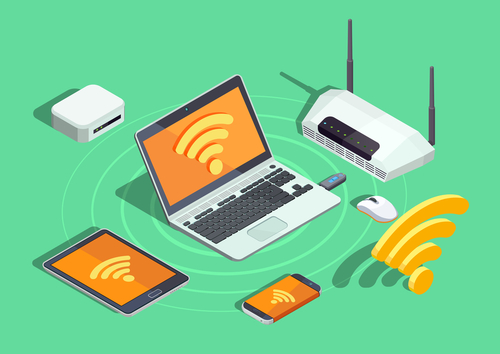 Tired of dealing with desktop and laptop repair in Mountain Iron, MN when it comes to your dusty old machine? Don't want to be confined to stock parts and components from a store-bought computer? Let me build you the perfect PC for your needs!
Whether you need heavy GPU capabilities and tons of RAM for video editing or you're focused on speed with an SSD and a top-tier processor, I'll be glad to assemble the right rig for you. Give me your specifications, your budget and some insight into your computing needs and I promise to build a computer that's everything you need it to be and more. We can order all brands of computers both pc and mac for your needs or specifications.
Office Setup
An office has many computing needs that extend beyond just setting up workstations or configuring network cabling. To make sure your office functions fluidly and you're able to use all of the technological resources at your disposal, it takes comprehensive networking and configuration. Let me provide you with everything your office needs to do its best work, including:
Adding and replacing desktops, laptops, and servers.
Adding active switches and routers
Adding wired and wireless access points
Connecting e-mail accounts, printer, router
Hard drive and system files optimization
Network access storage
Data backup
Network cabling
Networking computers
Set up file and central storage servers
Set up printers and fax machines
Set up specialty software
Checking current computers' software/hardware and thorough tune-ups.
Get to Work
With your home or office computer set up, connected, calibrated and ready to go, it's easy to do your best work. Let Mark Wilcox Computer Services, Inc. make sure everything works flawlessly and all of your many devices are properly networked for a complete computing experience. Contact me today at 218-735-8212 and let us know exactly what your home or office PC and Apple services are.