If you're the proud owner of an Apple computer, you expect great things from your machine. If you're having problems with the hardware or issues with the operating system and software, there's no time to waste in calling Mark Wilcox Computer Services, Inc. From component replacements to computer virus removal in Mountain Iron, Kinney, Saint Louis County, and Wolf, MN, we're dedicated to serving your Mac's many needs.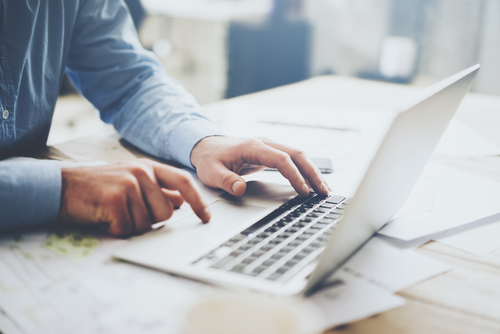 MacBook and iMac Service
Like any computer, your MacBook or iMac can fall victim to a number of issues, both hardware and software related.
On the hardware side of things, hard drives can fail, fans can fail, screens can develop dead pixels, ports can stop working and trackpads can freeze up, among many other issues. I'm adept at diagnosing these problems and will provide repairs that set everything straight again. Sometimes memory upgrades are necessary to upgrade to the latest macOS operating system on older computers.
When it comes to your MacOS operating system and affiliated software, count on me to keep your computer running smoothly and protected against malware. I can assist with routine system updates, third-party program installations, file troubleshooting and virus management in Mountain Iron, MN, among others. Count on me to keep your computing experience friendly and seamless.
Configuration and Updates
New to the Mac ecosystem? Need your old Mac's data restored to your freshly purchased upgrade? I'll be glad to handle any configuration or updates required by your Apple products.
We make it easy to get up and running on a Mac that's configured specifically for you. From current Apple OS software updates, hard drive replacements, trackpad configuration, to automatic Time Machine backups, memory upgrades, hardware replacement to network configurations, and more, I cover everything so you can compute comfortably.
Get your Mac Up and Running
For more information about our capabilities when it comes to hardware and software service for Apple products as part of your office or home setup, please contact Mark Wilcox Computer Services, Inc. today at 218-735-8212. Schedule a service appointment and let me get your Mac up and running!
This question mark usually means imac or macbook can't access the os software or there's an issue with the hard drive.